MORE THAN A SOAP. MORE THAN A SPONGE.
ESPONJABON | SOAP SPONGE
Esponjabon was a viral TikTok sensation in 2021. With #esponjabon hashtag views over 200 million and increasing daily, the excitement continues for the soap-infused sponges with active formulas for the skin. Esponjabon is available in 6 active formulas, formulated with Mother-of-Pearl, Lavender, Charcoal, Oatmeal, Aloe Vera, and Cucumber Melon. The soap dissolves and lathers when in contact with water and allows for the sponge to gently exfoliate the skin. Esponjabon is ideal for all skin types, for daily use on face and body in the shower or bath.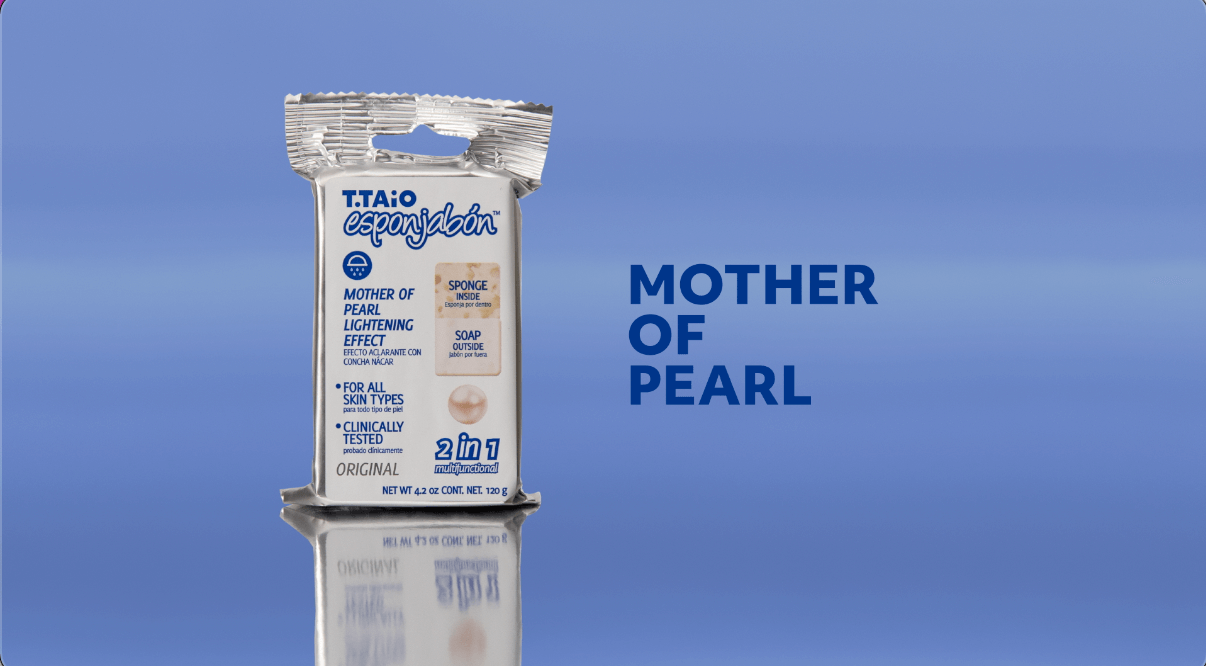 MORE THAN FUN
ESPONJABON | BATH TIME COLLECTION
The Esponjabon Bath Time collection was specifically designed with children in mind. The goal is to help them learn how to wash themselves and have fun while doing it. The sweet smells of the collection make children look forward to the next time they get to take a bath.
MORE THAN A SPONGE
ESPONJABON | BATH POUF + SOAP
Esponjabon's active-formula soap pieces, integrated into the classic bath pouf, pair perfectly to create a rich soapy lather, ideal to clean and benefit the skin. The Esponjabon formulas are widely talked about on TikTok, reaching hundreds of millions of views across diverse global audiences.
MORE THAN A SKINCARE PRODUCT
ESPONJABON | SKINCARE COLLECTION
The Esponjabon Skincare Collection was designed to be an extension of the active formulas in your Esponjabon shower and bath products. Boost your skincare routine with the Esponjabon skincare option that is best for your skin's unique needs.